April 19, 2010
Today's WOD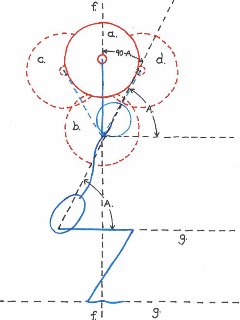 This was pretty straight forward, which is good, given the complexity of Saturday's workout. Before we started Darcy gave a quick recap of the running seminar she gave on Saturday. She focused specifically on the lean, arm position and a brief discussion on foot placement. She used me as an example and I hope I did her proud.
4 Rounds for Time (17:30)
Run 400m
50 Air Squats
Then Core Work. This was an uncommon occurance (I don't think I've ever been there and done this), and nothing we did was common place.
Tabata Intervals (four rounds only) of Scissor Kicks, Modified Windshield wipers, Air Straddle crunch.
Posted by Chuck Charbeneau at April 19, 2010 10:15 PM